Dangerous driving arrest after cyclist dies in Harrow crash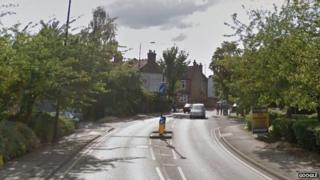 An arrest has been made after a cyclist died following a collision with a car in north-west London.
The 50-year-old cyclist collided with the car just after midnight on Forward Drive, Harrow and suffered serious head injuries.
Paramedics tended to him but he died an hour later at the scene.
The driver of the car, a 30-year-old man, has been arrested on suspicion of causing death by dangerous driving and is being questioned by police.