Tube drivers vote for strike action over 24 hour Tube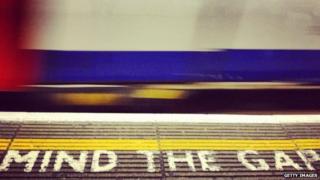 London Underground (LU) drivers have voted to strike for 24 hours over pay and the introduction of a new all-night service, union Aslef said.
The strike will be on 8 July from 21:30 BST, BBC London's Tom Edwards understands.
It comes after the union rejected a 0.75% pay rise, a £500 bonus and an extra £250 bonus for all workers for the night service.
LU said pay levels were "already fair" and any increase "must be sustainable".
'Summer of disruption'
Two other unions are also carrying out ballots which could mean all the Tube unions go on strike on the same day, which has not happened since 1992.
The results from the other unions, the Rail, Maritime and Transport Union (RMT) and TSSA, are due later in the month.
A strike was first mooted in May after Aslef said an all-night service, to be introduced by the end of the year, would impact its workers' "work/life balance".
On Thursday Aslef, which represents around 70% of drivers, said LU was trying to force through new rosters which would mean drivers worked unlimited hours at the weekend and receive no extra pay for the new service.
Its members backed industrial action by 97% in a turnout of 81%.
Finn Brennan, Aslef's district organiser, said engaging with the union would avoid a "summer of disruption".
Pay levels 'fair'
He added: "We aren't opposed to all-night services but we want them introduced in a fair and sensible way which rewards staff for their hard work and the contribution they make to the success of the London Underground."
Mr Brennan called for LU to "withdraw the threat" to impose new rotas and make a realistic offer on pay and conditions.
"Our members are entitled to a family life," he said.
Steve Griffiths, LU's chief operating officer, said he was still "in the midst" of negotiations and wanted to give staff a pay rise "this year and next".
He added: "We also want to minimise the impact of the Night Tube on our people, and compensate those it will affect most.
"But pay levels for our staff are already fair, and any increase must be sustainable."