Tower Hamlets election: voters go to the polls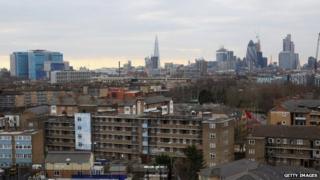 Voters in Tower Hamlets are going to the polls to vote for a new mayor.
The election was called after mayor Lutfur Rahman was convicted of electoral fraud and removed from office in April.
He has been banned from standing again.
The Met Police said it was investigating 16 allegations of electoral malpractice in relation to this election, including harvesting votes and the improper distribution of election literature.
---
The full list of Tower Hamlets mayoral candidates is:
Elaine Bagshaw, Liberal Democrats
John Biggs, Labour Party
Andy Erlam, Red Flag - Anti Corruption
John Foster, Green Party
Peter Golds, Conservative Party
Vanessa Helen Hudson, Animal Welfare Party
Hafiz Abdul Kadir, Independent
Rabina Khan, Independent
Nicholas McQueen, UKIP
Md. Motiur Rahman Nanu, Independent
---