Pleasuredrome Spa inquiry: Further death 'linked to London sauna'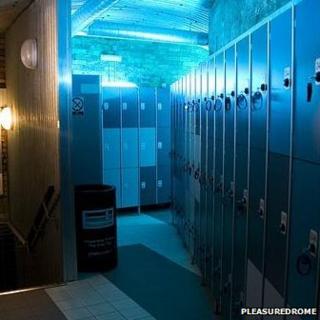 A man has died after visiting a sauna in London following deaths in 2012 that were linked to the venue.
Emergency services were called to Pleasuredrome Spa, in Waterloo, at about 14:30 GMT on Sunday.
The patient, who was believed to be aged 37, was treated on site and then taken to St Thomas' Hospital.
He was pronounced dead at 15:40 GMT. His death is being treated as unexplained, a police spokesman said.
A 39-year-old man died at the sauna in October 2012, on the same day as another man collapsed at the venue. The second man was taken to hospital and died two days later.
Pink News and The London Evening Standard reported that another man died after visiting the firm in February 2012.
The Pleasuredrome Spa is marketed at gay and bi-sexual men and includes a 24-hour bar as well as massages.
The firm's owner Charles Hill said: "The management and staff are hugely saddened by this event.
"As is normal practice, the matter is under review by the relevant authorities, who will come to their conclusions in due course."