Night Tube 'won't break even until 2033' says TSSA union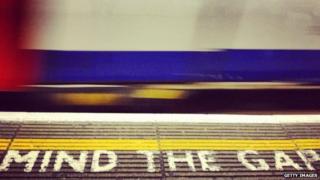 The Night Tube will lose £19.6m in its first year and not break even until 2033, according to the TSSA transport union.
The organisation said it had seen official London Underground (LU) meeting minutes stating the service would not break even for 17 years.
London Underground said both Londoners and business owners supported the plans which were still being finalised.
The Tube will run its 24-hour service at weekends, from 12 September.
'Financial headache'
The Night Tube will provide services on the Piccadilly, Victoria, Central, Jubilee and Northern lines.
When the service was announced London Mayor Boris Johnson said: "This is just the first stage in the opening up of the Tube to be 24 hours."
LU managing director Mike Brown said: "The new service will boost jobs and will benefit the economy by hundreds of millions of pounds."
TSSA general secretary Manuel Cortes said: "Mr Johnson wants everyone to think everything in the garden is rosy before he disappears back to the House of Commons in May.
"In truth, he will leave Londoners with a massive financial headache and year-on-year inflation, plus Tube fare rises, to make the Night Tube break even in 17 years time."
But Gareth Powell, LU's director of strategy and service development, said: "Running costs for the new service are being finalised and there is no doubt that the service will pay for itself.
"We are also exploring any sponsorship opportunities that could make this transformative service even more cost-effective."