Davion Watt murder: New Met appeal six years after shooting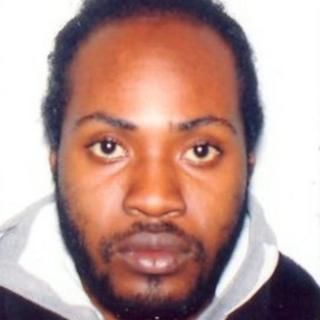 Six years after a man was fatally shot in south-east London, police are renewing their appeal for information.
Davion Watt, 26, from Catford, was shot in the back as he came down some stairs in an apartment block in Denmark Hill on 19 December 2008.
Scotland Yard said despite arresting seven people and charging one man, all leads had been exhausted.
To mark the anniversary officers will be handing out leaflets in the hope it will prompt new information.
At the time the Met said it was believed the incident began near Denmark Hill when Mr Watt ran from a flat that intruders were trying to enter.
He was chased and shot as he descended the communal stairs, collapsing on Coldharbour Lane.
During the initial murder investigation in 2009, seven people were arrested and one man was charged with murder, but the case was discharged at a pre-trial hearing after no evidence was offered.
Det Insp Peter Hine said: "We hope that the intervening years since Davion's murder have seen the allegiances change of those who may have kept silent."