London spitting ban: £80 fines proposed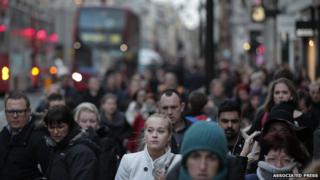 Spitting on the streets of London could soon be punishable by a £80 fine under a proposed crackdown.
Individual councils across London would be responsible for policing and issuing the fines through by-laws.
The fixed penalty fines would be cut to £50 under the plans if paid within 14 days.
The plans would be likely to allow spitting with "reasonable excuse" or into a handkerchief, tissue, bin or other receptacle.
The proposed London-wide crackdown comes after successful action was taken by individual borough councils.
'Disgusting messes'
In November last year Communities Secretary Eric Pickles approved an Enfield Council by-law making spitting an offence, punishable by fines up to £500.
Waltham Forest and Newham councils have already been issuing fixed penalty notices.
Waltham Forest's spokesman for environment policy, Labour councillor Clyde Loakes, said the council took action after public demand.
"Our residents told us the thing that really annoyed them was people spitting in the street - people hoiking up and making disgusting messes," he said.
The council has been using existing powers to issue fixed penalty notices since February 2013.
"We issued fixed penalty notices and we have had to take some people to court for failing to pay and magistrates have always found in our favour," he said.
"It sends a clear message that spitting will not be tolerated."
The transport and environment committee of umbrella group London Councils will meet on Thursday to consider setting the penalties.
The meeting follows a public consultation which showed people "overwhelmingly in favour" of a fixed penalty, a spokesman for London Councils said.