William Vahey: School staff's 'serious failures' over paedophile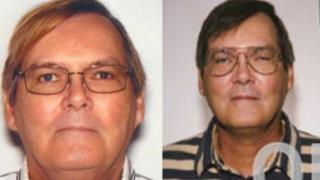 There were "serious failures" by staff at a school where a convicted paedophile drugged and abused boys, a report has found.
An independent review found an incoherent system for reporting abuse at Southbank International School, where William Vahey worked.
The 64 year old taught at the school from 2009 until 2013.
School board chairman Sir Chris Woodhead said: "It is a dreadful, appalling thing that has happened."
"But the publicity that has been generated - if it does raise awareness in other schools, amongst other teachers, that is of course a good thing," he said.
Vahey was convicted over a child sex offence in California in 1969.
The teacher, believed to have abused children at other schools, killed himself two days after police in the US filed a warrant to search a computer drive belonging to him containing indecent images of at least 90 boys aged from 12 to 14, who appeared to be drugged and unconscious.
Images of between 50 and 60 students at Southbank were found on the drive, but many parents at the school have said they do not want to be informed of any details relating to possible offences against their children.
The report, by Hugh Davies QC, found "serious failures in individual decision making", with inappropriate conduct either under-reported or inadequately recorded and managed.
Mr Davies described a "false but dominant assumption by senior decision makers that teachers, once vetted, could not represent a risk to students ... and that such criminality would not occur at Southbank".
He also said senior staff did not understand the patterns of institutional sexual offending against children, with an "incoherent" system for reporting abuse.
"There was the clearest possible basis for the school to intervene and these various serious deficiencies prevented such intervention occurring," he said.
The report detailed one one school trip when a teacher witnessed Vahey give "a highly explicit and inappropriate sex education class".
On another outing students told a member of staff how Vahey had "tickled them to wake them up", and "told them to sleep in just their pants," it said.
These incidents were not disclosed, the report added.
Sir Chris, who is also the former chief inspector of schools, said: "Perhaps our teachers could have registered more quickly that this man was not behaving in a way that was, for want of a better word, normal.
"The signs of a potential paedophile, everyone in the teaching profession needs to know about."
Dame Moira Gibb, panel chairwoman of the serious case review, which is under way, said: "Schools will often provide their own reports into what happened following this type of incident.
"The information within the Davies Review will be considered as part of our ongoing serious case review."
An investigation into Vahey's conduct is being led by the FBI with help from the Metropolitan Police.