Talks planned to avert Tube strike fail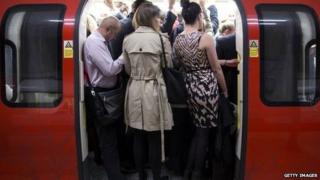 Talks aimed at averting a strike by drivers on a London Underground (LU) line have broken up without agreement.
Rail, Maritime and Transport (RMT) union members on the Northern Line are due to walk out on 1 December in a row over the sacking of a colleague.
RMT general secretary Mick Cash has dismissed the claim that alcohol was involved in the dismissal.
LU's chief operating officer Phil Hufton said: "There is no basis to take strike action".
He added: "The RMT has absolutely no basis to take strike action after one of their members was dismissed for failing an alcohol breath test."
Mr Cash said: "The unattributed briefings to the media that our member had been sacked for drinking on duty are totally untrue.
"Our member has a specific medical condition and the union maintains that it was the failure to follow agreed procedures that has led to this unwarranted dismissal and the subsequent strike action."
The conciliation service Acas held the talks.