Organ donation plug for Oyster users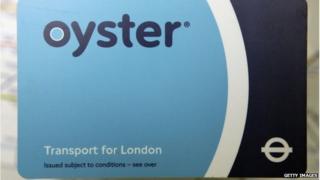 London transport users with Oyster cards will now have the opportunity to join the organ donation register.
From Monday, users will be able to see a link on the Transport for London (TfL) website.
People are already being prompted to join the register in the same way when they apply for passports and tax renewals online.
A government spokesman said: "The TfL website provides a great opportunity to reach people living in the capital."
Since the trial began on the DVLA website in January 2013, more than 600,000 people have clicked through to the donation register.
If a person has already joined the organ donation register, it can often help in gaining family consent, as the person's wishes have been stated.
The government spokesman added: "Families are more likely to agree to donate a loved one's organs when their loved one has already made a positive decision themselves to donate."