NHS whistleblower accuses health trust bosses of bullying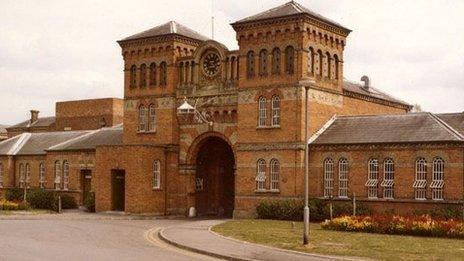 A NHS whistleblower at England's biggest mental health trust told an employment tribunal how she was targeted by bosses after raising concerns of a culture of poor practice.
Psychologist Dr Hayley Dare allegedly received a threatening letter warning her "you cannot beat us" .
She claims it was sent just weeks after she made the "serious allegations".
Ian Scott, representing West London Mental Health NHS Trust, denied there was cohort against her.
He said the trust had even provided her with support to help her return to her job.
Dr Dare received the poison pen letter after raising fears about the standards of patient care and staff welfare at the London trust.
The note urged her to withdraw her claims, warning her "how hard it will be on your children if you are unemployed".
Watford Employment Tribunal heard Dr Dare was also the target of alleged bullying by two of her bosses, causing her to suffer depression, anxiety and suicidal thoughts.
She has launched a case against the trust for the detriment she says she suffered as a result of her whistle-blowing in early 2013.
Dr Dare told the court: "I went to the chief executive to make some serious allegations against clinical staff and senior managers who had breached their duty of care in terms of patient care and staff welfare that could have led to a patient death.
"This was never about an individual, this was about poor patient care and bullying from a culture within the forensic clinical service unit."
Dr Dare was given nearly six months off work as a result of her distress but claimed the bullying continued after she returned and her work was undermined by colleagues.
She started working for the trust in 2000 and was appointed clinical head of the women's forensic directorate in 2011.
West London Mental Health NHS Trust is the largest in the country and is responsible for the high security hospital Broadmoor as well as other secure units and services.
Related Internet Links
The BBC is not responsible for the content of external sites.