Police appeal for email sender over Kester David's death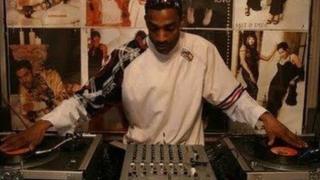 The author of an email with information about the death of a man whose body was found badly burnt in north London is being urged to come forward by police.
Kester David's body was discovered under a railway archway behind a building in Broomfield Lane, Palmers Green, on 7 July, 2010.
Two weeks after his death, police received an email from someone claiming to have known who was responsible.
Mr David, 53, was a bus driver and part time DJ from Wood Green.
Two days before his death, a relative called Mr David on his BlackBerry Curve 8520 mobile phone and a stranger answered the phone. Police also want to trace this individual.
The phone has never been found but it was used on 14 and 15 July in the general area of Wood Green shopping centre and on 22 July around the area of the Whittington Hospital. Police said it would have been locked so no calls could be made.
'Who was this man?'
Mr David was a part-time bus driver with Arriva working from the Wood Green depot, the area where he lived.
Police said he performed as DJ Bain in the Soca (Soul Calypso) music scene.
For a period in early 2010 he worked for an internet radio station in Stoke Newington called Lynx Radio using the name DJ Bain.
Det Ch Insp Noel McHugh said: "I appeal directly to the author of the email to contact me.
"I also need to trace the individual who tried to use Kester's BlackBerry. Who was this man? Was this man a colleague of Kester's from the Arriva bus company?
"Even with the passage of time, I believe that it would stick in the user's mind that their efforts to use the BlackBerry on at least three occasions were frustrated because it was locked."