London slavery case: Wife released without charge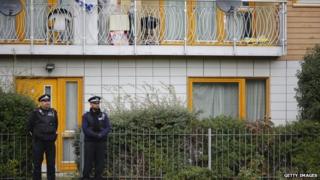 A woman arrested as part of an inquiry into claims three women spent up to 30 years in domestic slavery, has been released without charge.
Chanda Pattni, 67, was arrested along with her husband Aravindan Balakrishnan in November last year at their home in Brixton, south London.
The women who lived in their home were a 30-year-old Briton, a 57-year-old Irishwoman and a 69-year-old Malaysian.
Mr Balakrishnan, 73, has been re-bailed to a date in mid December.
He was arrested in connection with an investigation into slavery and domestic servitude and further arrested in relation to serious sexual offences on Tuesday, 29 July.