Alice Gross: Police say suspect 'could be in Latvia'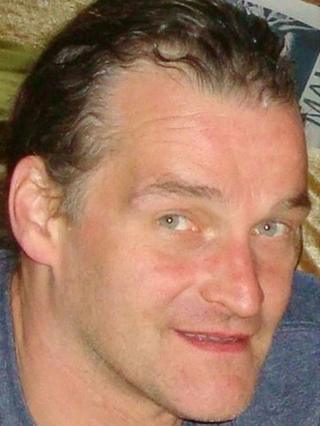 Latvian police have said a convicted murderer wanted over the disappearance of London schoolgirl Alice Gross could be in the eastern European country - but has not entered by plane.
Arnis Zalkalns has been named as prime suspect in the hunt for Alice, 14.
Latvian police said Mr Zalkalns, 41, could have got into the country without the authorities knowing, if he travelled by car or coach.
He could have crossed a land border to get into the country, police said.
There are passport controls for travellers flying in from Britain, which is not in the European Union's border-free Schengen Zone.
Latvian police spokesman Tom Sadovskis said: "He has definitely not come to Latvia by plane."
He added: "He would now be in detention if so."
Police in the Latvian capital Riga have been working with officers from the Metropolitan Police since Mr Zalkalns went missing and emerged as a suspect.
Alice was last seen on 28 August on the Grand Union Canal in west London.
The hunt for her is the largest Metropolitan Police search operation since the 7/7 bombings in 2005.
The Met said 600 officers, from eight forces, have searched 25 sq km (10 sq miles) of open land and 5.5km (3 miles) of canals and rivers.
Mr Zalkalns, who was jailed for seven years in Latvia for killing his wife in 1998, was seen riding a mountain bike along the canal path 15 minutes after Alice walked the same way.
He has been missing since 3 September. The Met Police said he had not taken his passport, but officers were looking into whether he had travelled under someone else's or a fake one.
The bike was found by officers on Friday, but officers would not say where.
BBC reporter Damien McGuiness, who is in Latvia, said much of the police work in the country is undercover so details cannot yet be publicised in case the investigation is jeopardised.
He said some in Latvia were speculating whether Mr Zalkalns himself was also victim of a crime.