London murder case convict goes on the run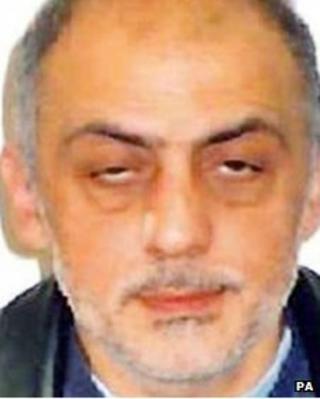 An international arrest warrant has been issued for a man convicted in his absence over a murder case in London.
Kyriacos Phantis, 55, failed to appear at the Old Bailey, where he was tried in connection with the fatal stabbing of 20-year-old Mohamed Abdullahi.
Phantis was sentenced to three years in jail for assisting an offender, following Mr Abdullahi's death in Camden, in June last year.
The Met Police believe Phantis may be abroad, possibly in Cyprus.
Three men were convicted in March of the murder of Mr Abdullahi, who was stabbed to death in June last year.
Dean Winston and Jerelle Collins, both 19, were jailed for life with a minimum term of 24 years.
Kyle Sober-Froud, 19, was jailed for life with a minimum of 23-and-a-half years, after pleading guilty at an earlier hearing.
The trio said they believed Mr Abdullahi or his associates were responsible for shots fired at Winston's house three hours before the murder, police said.
Nobody was injured in the shooting and there was no evidence to confirm the victim was linked to the incident, the Met said.
Police are continuing to investigate the shooting and have appealed for information on the whereabouts of Phantis.