Dedicated Gurkha burial site to be created in Hillingdon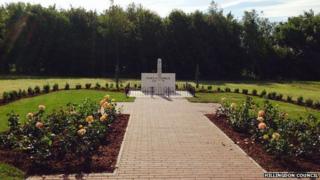 A dedicated burial site for the Gurkha Nepalese community is to be created in west London.
Hillingdon Council said work on land near the Peace Memorial Garden in Cherry Lane Cemetery, West Drayton, would begin over the next few weeks.
There will be space for up to 100 graves in addition to about 30 column burial units which will house ashes.
The burial site for the local community will be formally opened in November, close to Remembrance Day.
Leader of the Council, Ray Puddifoot, said: "Hillingdon Council is commemorating 100 years since the start of World War I and with more than 200,000 Gurkhas having served in the British Army over two World Wars this is one way for Hillingdon to acknowledge the contribution and sacrifices that Gurkhas have made to this country."