Hackney stab murder suspect youths charged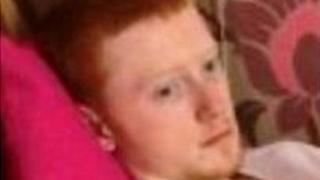 Two teenagers have been charged with the murder of 19-year-old Charlie Burns in Hackney, east London.
Ashan Crosdale, 19, and a 16-year-old, both from Hackney, have been charged after the fatal stabbing on Monday afternoon.
Police found Mr Burns, from Sharon Gardens in Hackney, with multiple stab wounds in Frampton Park Road.
A post-mortem examination confirmed the cause of death as stab wounds to the chest.
The two teenagers are due to appear at Thames Magistrates' Court on Friday.