Teens sentenced for killing homeless man in Croydon arson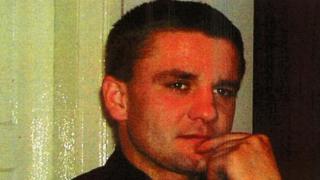 Two teenagers who started a fire in a derelict south London building, causing the death of a homeless man, have been sentenced to three years detention.
The 15-year-old boy and 17-year-old girl, who cannot be named, were convicted of arson and the manslaughter of 35-year-old Sylwester Mendzelewski.
Fire crews found his body in the Sea Cadet Centre in Davenant Road, Croydon, on 10 June last year, police said.
The youths were unaware the victim was sleeping in the basement, police said.
The Metropolitan Police said the teenagers, then aged 14 and 16, went inside the building accompanied by a friend, who filmed the incident but later deleted it.
'Trapped' by fire
The pair, who were convicted in June, set fire to paper and a sleeping bag on top of some tyres inside the abandoned building.
When they left smoke was coming from the items but the teenagers claimed they did not see any flames and only later learnt the blaze had taken hold, police said.
Mr Mendzelewski died from the effects of inhaling smoke.
Following the sentencing at Croydon Crown Court Det Sgt Adam Manley said: "Mr Mendzelewski, who was homeless, had been rough sleeping in the basement of the building but was trapped when the fire took hold.
"He stood very little chance of surviving the blaze. I believe he took refuge at the rear of the property in the hope of escaping the fire and intense smoke.
"The two young people who have been sentenced today are not hardened criminals but simply two individuals who did not think through the consequences of their actions that fateful day."