Royal police protection officers investigated over weapons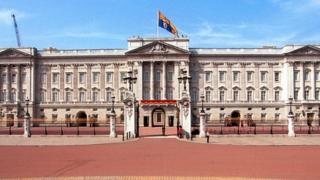 Four officers from the Royalty Protection unit of the Met Police are being investigated over an allegation of weapons property being mishandled.
One sergeant has been placed on restricted duties after an investigation was launched in June.
Two other sergeants and one PC are also the subject of the Directorate of Professional Standards investigations.
The allegations relate to weapons disposal bins located at royal residences open to the public.
No arrests
Small knives and scissors are among items which must be checked in on a visitor's arrival and can be reclaimed on departure, the Royal Collection Trust website states.
The bin in relation to this investigation was located at Buckingham Palace, The Sunday Mirror has reported, although a Met Police spokesman said he could not confirm this.
None of the officers being investigated have been arrested or suspended, the spokesman added.
They are all from the SO14 unit responsible for safeguarding members of the Royal Family and their residences.