Brothers charged after guns found buried in garden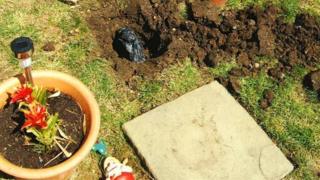 Two brothers have been charged after three guns were found buried in a back garden in south London.
A MAC-10 machine gun and magazine, a Smith and Wesson .44 revolver and a barrel and cylinder for a Smith and Wesson .44 were found.
The barrel and cylinder are considered as a firearm in their own right.
Tony Waller, 20, from Croydon and Barry Waller, 27, from Warmington Square, were charged with possession of a firearm with intent to endanger life.
They will appear before Camberwell Green magistrates later.