Haringey paedophile teacher case reviewed by safeguarding board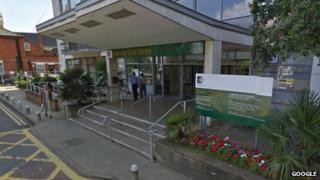 A council will be investigated over its handling of a paedophile case involving an assistant head teacher.
Andrew Adams, 69, of Solna Road, Winchmore Hill, pleaded guilty to two counts of indecent assault and two counts of a serious sexual assault.
The Local Safeguarding Children Board will investigate Haringey Council's treatment of the case.
PE teacher Adams taught at Highgate Wood School in Haringey until 2004. He was jailed for 12 years in July.
The inquiry will look into the way the school and Labour-run council dealt with the case.
Inquiry welcomed
Employed from the early 1980s, Adams continued to volunteer at the school and help pupils find work placements until 2010.
Haringey Liberal Democrat spokesperson for Children, Councillor Liz Morris said: "The Lib Dems welcome the inquiry into the school and the Labour council's handling of this case but we want this extended to cover the police as well.
"I raised a series of questions on the handling of this case over a week ago and I am very disappointed that I have had no answers from the school or police borough commander and very little information from the Labour council. I hope the independent inquiry will provide some answers."
In a joint statement, the school and council said: "The offences first came to light several years after Mr Adams' retirement from teaching and some time after any ongoing involvement he had with the school had ended.
"Given the very serious nature of the concerns raised by this case, the independent Chair of the Haringey Local Safeguarding Children's Board is going to review how the case has been handled since the allegations were received.
"Both the school and the council very much welcome this."