Killer's Jamaica deportation blocked over human rights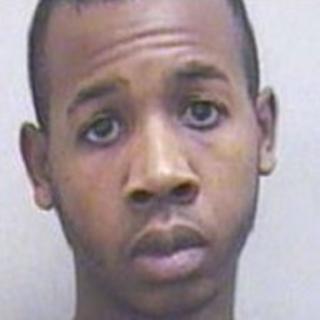 The High Court has blocked the deportation of a killer, saying he had suffered discrimination because he was an illegitimate child of a British man.
Eric Johnson, 29, of west London, was jailed for nine years in 2008 for manslaughter. In 2011 the Home Office began its bid to deport him to Jamaica.
Born to a Jamaican woman he was not entitled to automatic UK citizenship.
The judge said the Jamaican's paternity was "established", and there could be a case of human rights violation.
Johnson had been jailed for killing David Williams, of Milton Keynes, in 2007.
The High Court said Johnson could now appeal to an immigration tribunal against the Home Office's bid to deport him. Mr Justice Dingemans also quashed a Home Office decision which found Johnson's human rights claim was "clearly unfounded".
'Paternity is established'
The judge said it would be for the immigration tribunal to conclude the killer could not be deported because he has "unjustifiably" suffered discrimination as an illegitimate child, in violation of Article 14 of the European Convention on Human Rights, which protects against discrimination, and Article 8 which protects the right to private and family life.
Johnson's father and mother were in a relationship in Jamaica but they did not marry. But Johnson had lived with his father from the age of four and had last met his mother at the age of nine.
He was granted indefinite leave to remain in the UK in 1992 but an application for British citizenship was never made before he turned 18.
After reaching the age of 18 Johnson gathered "a very serious criminal record", the judge said.
The Home Office held he was "a foreign national" whose removal would be "conducive to the public good".
But Mr Justice Dingemans said that, under human rights laws, "it is not permissible to treat children born out of wedlock as having no links with their parents... in this case paternity is established."
Following the ruling a Home Office spokesman said: "A right to a family life for foreign criminals who harm our communities should not be regarded as absolute and undisputed.
"We are disappointed with this ruling and are considering the impact of this judgment."