Haberdashers' Aske's Federation Trust in £2m fraud probe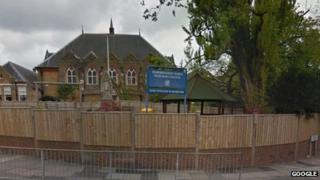 An educational trust running three academies was the victim of a £2m fraud, it has been revealed.
The Haberdashers' Aske's Federation Trust, based in south-east London, said the "extremely sophisticated" fraud involved a number of small transactions carried out over several years.
The group is trying to recover the money after winning a civil court case.
A 55-year-old man from Lambeth has been arrested in connection with the investigation, the Met Police said.
The man, who was arrested in October 2012, is currently on bail and enquiries are ongoing, Scotland Yard said.
'Unauthorised transfers'
The federation's report and financial statements for the year ending August 2012 stated that £1,047,788 had been lost through "unauthorised transfers" in 2011 and £924,316 in 2012.
The Haberdashers' Aske's Federation, which runs Hatcham College, in New Cross; Knights Academy, in Bromley and the Crayford Academy, in Crayford, said that when the fraud was discovered in October 2012 a member of staff was suspended and subsequently dismissed.
In a statement, the federation said: "It appears that the fraud was extremely sophisticated and involved the theft of a substantial amount of money effected through a large number of transactions processed over seven years, and involved one individual staff member in a position of trust acting alone."
The Department for Education and the police were also informed of the unauthorised spending, the trust said.
A civil action launched against the employee was successful and the Haberdashers' Aske's Federation Trust was now trying to recover the assets, the group said.