Clapham house fire caused by crystal doorknob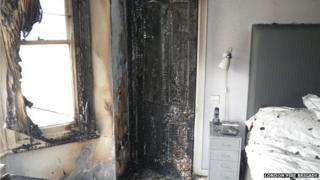 A house fire was caused by sunlight refracting through a crystal doorknob.
The fire in Clapham, south London, was started when the sun's refracted rays shone onto a dressing gown, which then set alight.
The house was empty at the time and a smoke alarm alerted nearby builders, who called the fire brigade.
The blaze on Monday was the latest of several fires in London started by household fittings.
The Clapham fire follows an incident in Romford when light refracting through a crystal ball set a pair of curtains alight.
Firefighters have warned people to keep crystal furnishings out of direct sunlight and away from sunny window sills.