London's The Black Lion pub sold for £27m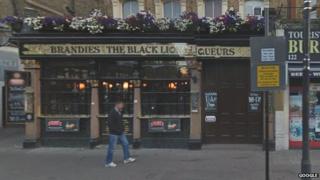 A 300-year-old pub in central London has been sold for £27m and is set to be redeveloped.
The Black Lion on Bayswater Road, which has been listed as an ale house since 1704, was bought by 123 Bayswater Road Ltd.
Pub group Spirit said the buyers had agreed to continue to run it as a pub for an undisclosed period before redeveloping it.
Last year the pub made a £700,000 profit.
The most expensive pub sold in London was the City Pub, which was sold for £32m in 2008.
According to the Closed Pub website, just over 3,100 pubs have closed in recent years.