Balcony fall deaths: Anastasia Tutik and Miguel Ramos named as victims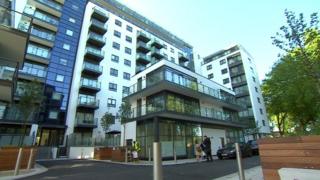 Two teenagers who were killed in a fall from a sixth-floor balcony at a party in south-east London have been named.
Anastasia Tutik, 19, and Miguel Ramos, 18, were pronounced dead at the scene in Knights Tower in Wharf Street, Deptford on Wednesday.
Next of kin have been informed and post-mortem examinations are being carried out, Scotland Yard said.
Police said: "We believe this was a tragic accident involving two young people who were students."