Men sprayed in face in homophobic attack in Vauxhall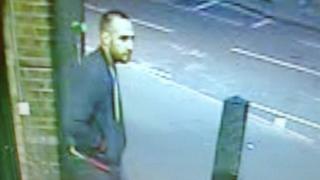 Two attacks in which three men were sprayed with a liquid thought to be ammonia outside a nightclub are being treated by police as homophobic crimes.
Police said two men were assaulted near The Lightbox club in Vauxhall, south London, in the early hours of Sunday, following an argument with a group.
A short time later a third victim was also sprayed in the face.
One of the men hurt in the first attack told the Evening Standard he had been warned he might never see again.
'Face was burning'
The man, one of the victims from the first attack, said: "My face was burning so much, I thought it was acid.
"I thought I would never see again and my face was melting.
"He poured every last drop on to us and then turned around and walked away, like it was mission accomplished.
"The chemical burnt the cornea in my left eye and the vision hasn't cleared since. The doctors said it should hopefully return but there is no guarantee."
Police said the comments made by the attacker had led officers to treat the assaults as hate crimes.
Officers believe the same man was responsible for both assaults.
Women come forward
Earlier police issued CCTV stills of a man and two women they wanted to speak to as part of their investigation.
The two women have now contacted the police and have not been arrested, the Met said.
Police still want to speak to the man, captured on CCTV, in connection with the probe.
Mark Williams from Orange Nation, the company that owns the Lightbox venue, said it was an "isolated incident" and the firm had been in touch with the police, "including supplying them with our CCTV footage of the local Vauxhall area".
"The police have confirmed there is no direct link with the venue or our customers. Our doors were closed at the time of the incident, with no gay events at the Lightbox that morning."