Mafia fugitive Domenico Rancadore extradition hearing set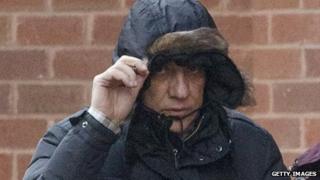 A man convicted in Italy of links to the Mafia is to face a second UK extradition hearing in September.
Domenico Rancadore, 65, was allowed to stay in the UK after his lawyers argued prison conditions in Italy would breach his human rights.
He was convicted in Italy in 1999 of Mafia association and extortion and jailed in his absence for seven years.
At Westminster Magistrates' Court, Senior District Judge Howard Riddle varied bail until 29 and 30 September.
European Arrest Warrant
Rancadore moved to London from his native Sicily in 1994 with his wife and two children.
He lived under the name of Marc Skinner in Uxbridge, west London, until his arrest last August.
In March, Rancadore who was described as a Mafia boss in the Italian courts, defeated a bid to extradite him on grounds that prison conditions in Italy would breach his human rights.
Days later he was told he would not face an appeal because the Crown Prosecution Service had missed a deadline to lodge the appeal.
But he was rearrested in April after a fresh European Arrest Warrant was received from the Italian authorities.
The prosecution said the new warrant addressed concerns about conditions in an Italian jail.
In the hearing on Friday, Judge Riddle said the new hearing would take place on 29 and 30 September.
He varied bail conditions for Rancadore, who was not in court, to allow him to visit Berkshire, Buckinghamshire and Surrey. Earlier, he had been prevented from going outside the M25.