Copland School ex head teacher stripped of knighthood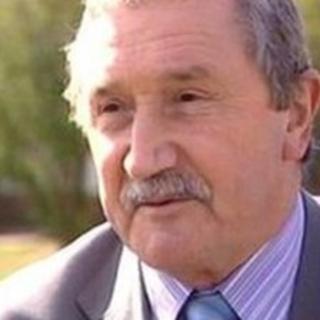 A former head teacher of a north-west London school who admitted false accounting has been stripped of his knighthood.
Alan Davies, who led Copland School in Wembley, was knighted in February 2000 for services to education.
A notice in the London Gazette said on 9 May the decision was taken to cancel and annul the honour.
Davies, of Grants Close, Mill Hill, created a false paper trail for bonus payments and allowances.
He resigned from the £160,000 job in 2009.
Davies pleaded guilty to six counts of false accounting last year.
He had created eight back-payment documents at the same time, for sums totalling £315,000.
Southwark Crown Court heard that Davies had been entitled to the money but had supported the payments with retrospective paperwork.
He was given a suspended jail term.
The announcement in the London Gazette from the Crown Office said: "Letters Patent dated 9 May 2014 have passed the Great Seal of the Realm cancelling and annulling the Knighthood conferred upon Alan Seymour Davies on the 22 February 2000 as a Knight Bachelor."
Update 22 October 2016: This report has been amended to remove reference to conspiracy to defraud charges, which were dropped by the prosecution.