Parents 'don't want to know about Vahey abuse'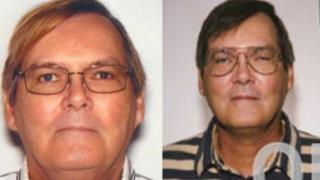 A "significant number" of parents do not want to know if their child was a victim of a convicted paedophile teacher, the Met Police has said.
William Vahey, 64, taught at Southbank International School, from 2009 to last year. Since his death last month it has emerged he preyed on dozens of boys.
Cdr Graham McNulty said he understood the wishes of families who did not want to know if their child had been abused.
"We respect this position and the dilemma that parents face," he said.
Vahey, a US citizen, killed himself two days after investigators filed a warrant to search a computer drive belonging to him.
It contained pornographic images of boys aged from 10 to 14, who appeared to be drugged and unconscious, the FBI said.
Vahey was convicted of a child sex offence in California in 1969 but appears to have failed to have been included in the sex offenders' register.
The Met attended a meeting at Southbank International School along with representatives from the NSPCC and parents of former and current pupils.
London search
"Our priority at this time is to identify those children who have been abused and work with the NSPCC and other agencies to offer appropriate support to them and their families," Cdr McNulty said.
"A significant number of parents have indicated that they do not wish to be informed of any details pertaining to possible offences against their children.
"We are therefore currently considering differing options which would allow us to account for the wishes of all parents whilst ensuring we fulfil our responsibilities to support victims of crime."
The Met said it had searched Vahey's north London home on 22 April and recovered a laptop and 11 memory sticks.
It said it had identified images of at least 60 suspected victims of abuse and would continue to search for others.
The investigation is being led by the FBI, which said the photos it found were catalogued with dates and locations that corresponded with overnight trips that Vahey had taken with students since 2008.
Vahey taught in various international schools, which has led the FBI to believe his victims are from all over the world.
He was confronted about the images by a colleague at the American Nicaraguan School in Managua, Nicaragua, where he had most recently been teaching, and he confessed that he was molested as a child and had preyed on boys all his life, plying them with sleeping pills before abusing them.
The FBI said Vahey worked in the following schools:
American Nicaraguan School, Managua, Nicaragua: 2013 until March 2014
Southbank International School, London, United Kingdom: 2009-2013
Escuela Campo Alegre, Caracas, Venezuela: 2002-2009
Jakarta International School, Jakarta, Indonesia: 1992-2002
Saudi Aramco Schools, Dhahran, Saudi Arabia: 1980-1992
American Community School, Athens, Greece: 1978-1980
Passargad School, Ahwaz, Iran: 1976-1978
American School of Madrid, Madrid, Spain: 1975-1976
American Community School of Beirut, Beirut, Lebanon: 1973-1975
Tehran American School, Tehran, Iran: 1972-1973.