Month-long Totally Thames Festival planned for September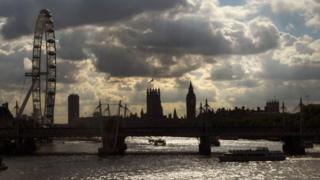 A month-long celebration of the River Thames in London has been announced by the Thames Festival Trust.
Totally Thames, which will take place in September, will include arts, music, river races and foreshore archaeology.
The celebration will include the Royal Greenwich Tall Ships Festival, a regatta, bringing 50 tall ships from Cornwall to London.
London Mayor Boris Johnson said: "Totally Thames is another great celebration of the river."
As part of the festival, The Great River Race, held on the 27 September, will involve more than 300 crews from around the world.
For The Big Thames Tidy, water charity Thames21 will host one of the biggest mass clean-ups the river has ever seen on 31 August and 1 September.
Mr Johnson added he hoped the festival "will make people appreciate its significance even more, whether they use it for commuting, for transporting goods, or for pure pleasure".
"Without the River Thames, there would be no London; this flowing thoroughfare has played a vital role in the history and success of our city," he said.