George Joseph guilty of murdering son Paul in rent row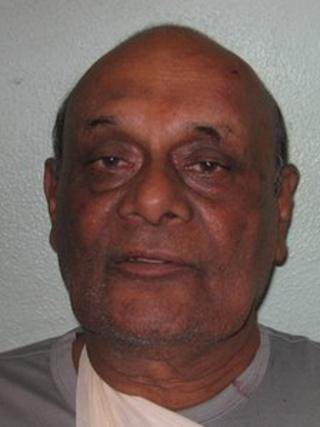 A man has been found guilty of murdering his son following a row over rent payment.
George Joseph, 77, stabbed his son Paul in the neck at his home in Collier Street, Islington.
The Old Bailey heard Paul Joseph, 43, had intervened in an argument between his mother and father.
As he lay bleeding to death, his father threw a glass of water over him saying "Oh, he's dead already," prosecutor Zoe Johnson QC told the court.
The 43-year-old was pronounced dead at the scene.
The incident happened last October.
Judge Stephen Kramer told Joseph he would receive a sentence of life imprisonment but he needed to know more about his medical condition before deciding on the minimum term.
The defendant claims to have a heart condition, problems with his kidneys, and other health issues.
Sentencing was adjourned until 23 April after medical reports are completed.