NHS should sell unused buildings says report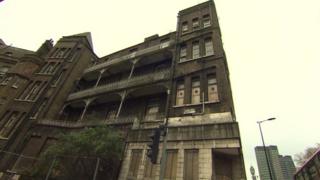 London's NHS should cash in on unused buildings and tax fatty foods and fizzy drinks if it wants to improve the capital's health, a report has said.
The buildings should be freed up to help create the 400,000 homes predicted to be needed in the next ten years.
The NHS spends £50-60m per year in London maintaining them.
The London Health Commission said these recommendations were put to them as part of submissions to its report on the future of health services.
Other ideas put forward include taking a regulatory approach to tackling the obesity epidemic, as about 37% of 10-year-olds in London are obese or overweight, and addressing the perceived need for stronger strategic leadership of health and care services across London.
'Big problem'
Lord Ara Darzi, who heads the commission, said: "My aim is for London to be the healthiest big city in the world.
"To have received over 250 submissions, many of which were new voices from outside of health is a fantastic response."
Speaking to BBC London, he added: "My instinct is we need to look at every intervention including taxation and really tackling this big, big problem.
"That's not in my gift to announce - I am advising the mayor on what he should be doing."
The commission, which was set up by the mayor, is tasked with finding new ways of getting the health message across to Londoners.
Its full report is due towards the end of the year.