Enfield A-level student to be removed to Mauritius 'alone'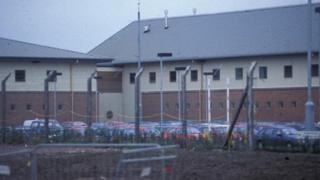 An A-level student has been told she will be removed to her native Mauritius without her family on Sunday.
Yashika Bageerathi, 19, from Enfield has been given plane tickets by the Home Office and told to leave or "removal may be enforced", a spokesman from her school said.
The teenager came to the UK with her mother, sister and brother in 2011.
The family left Mauritius to escape a relative who was physically abusive and claimed asylum in the summer of 2013.
All four now face removal.
'Lacking compassion'
Home Secretary Theresa May previously told Sky News it would be inappropriate to "interfere" with the case.
Ms May added the case of the teenager, who attends Oasis Hadley Academy, had gone through the "proper process" and she would not be stepping in to prevent her removal.
But MP for Enfield Southgate, David Burrowes, said: "I think the way the Home Office handled it was very insensitive, lacking in compassion and common sense to allow her to be back with her family and complete her studies before any decision was made.
"Her mother is traumatised and upset with the latest news that she is going to lose her daughter and on Mothers Day."
Due to her age Ms Bageerathi's asylum application was considered separately to her mother's and siblings' cases.
Mr Burrowes said: "The only family over there [Mauritius] is the one who tried to kill her family and the media have been whipping up a story accusing the family of being criminals so it doesn't look like she will get a very warm welcome."
He added a legal team was making a "last-ditch attempt for an injunction" to try and stop her being put on the flight and was awaiting the decision.
Ms Bageerathi is currently in Yarl's Wood Immigration Removal Centre where she has been since 19 March
Students from Ms Bageerathi's school have also started a petition calling on Immigration Minister James Brokenshire and Theresa May to stop the removal.
It has so far collected more than 140,000 signatures.