Hackney shooting: Teenager was shot in the neck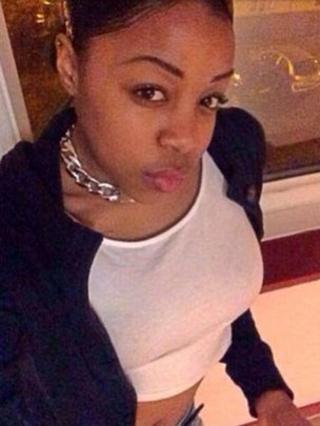 A 15-year-old girl who died at a house in east London was shot in the neck, post-mortem tests have revealed.
Police were called to a terraced house in Eastway, Hackney Wick, shortly before 16:00 GMT on Saturday.
Shereka Fab-Ann Marsh, was pronounced dead at the scene. Three boys - two aged 16 and one 15 - are being held in custody.
Police said a firearm was recovered from the house. The street remains closed while inquiries continue.
Hazel Nelson Williams, from the Nelson Williams Foundation which helps young people and their families affected by shootings, said the incident was shocking.
"I have spent most of the night racking my brain as to how this could happen, how a 15-year-old can be shot by another youth playing with a gun," she told the BBC.
"Who put the gun in their hand?
"As a mother-of-five how the mothers of these young people must be feeling right now - it's implausible.
"Where is this stash of weapons coming from that it's so easy for under-18s to get hold of guns? We have to find this out."
Chainelle Jennings, a friend of Shereka, said: "She liked PE. Her favourite subject was history. She was good at sports. She wanted to study business."
The teenager added: "She lived with her mum. Her dad was in Jamaica. They just had each other, just them two and they lived together. She cherished her mum."
Shad Brown, who knew Shereka and knows those arrested, said: "It's a tragic situation for both sides of the coin. And that's what should be noted, it really is. Nice girl, just a local girl. This is a local community."
She added: "We spend 20 years of our life protecting our children and hoping this doesn't happen to them."
The three boys arrested on Saturday afternoon remained in custody at an east London police station.