Attorney General allows Carmel Bloom family to apply for third inquest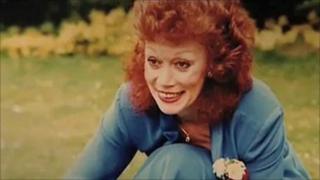 The family of a woman who died after an operation at a hospital has been granted permission from the Attorney General to apply for a third inquest.
Carmel Bloom, 54, died in 2002 at the privately-run Roding Hospital in Ilford after a kidney stone operation. She worked there as a health controller.
Her brother, Bernard Bloom said he was "somewhat elated" by the news.
The hospital, now run by another firm, said a recent inspection found it met "all key standards".
At the time of Ms Bloom's death the hospital was run by Bupa, but it is now run by Spire Healthcare.
'Trauma and heartbreak'
The first inquest into the death was held in 2003, which found she died of natural causes.
But the 2005 inquest at West London Coroners' Court found lack of post-operative care contributed to her death. The General Medical Council has also carried out an investigation.
The family say they have new pieces of information which offers important new evidence, including a 999 call where the night sister at the hospital is describing the seriousness of her condition to emergency services.
Mr Bloom said: "I am somewhat elated because perhaps we can see the finishing post after nearly 12 years.
"On the other hand I have got a situation whereby I have got to go through all this trauma and heartbreak again."
The new hospital management has told the BBC: "The tragic circumstances involving the death of Carmel Bloom over 10 years ago were fully investigated by the GMC.
"Following Spire Roding's most recent inspection by the Care Quality Commission the hospital was found to meet all key standards of patient care."