'Crystal meth factory' found in suburban London house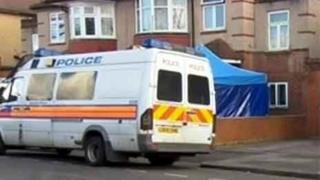 What is thought to be a crystal meth factory has been discovered in a suburban street in west London.
Police were called to Cawdor Crescent in Hanwell on Tuesday afternoon to reports of a dispute between a landlord and a tenant.
During the investigation the officers found equipment believed to be involved in the making of the drug.
A man was arrested on suspicion of the production of methamphetamine hydrochloride. He remains in custody.
A cordon has been put around the property and officers remain at the scene.