London minicab driver dies as building falls on her car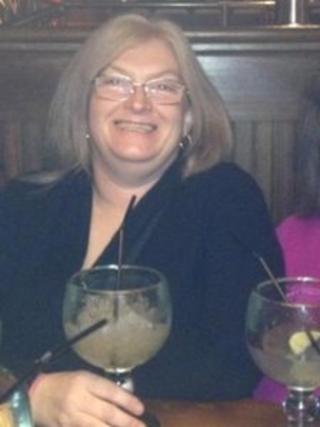 A woman minicab driver was killed and three people were taken to hospital when a building collapsed on a car in central London.
Julie Sillitoe died after large chunks of masonry fell on to the Skoda Octavia opposite Holborn Tube station, on High Holborn, around 23:00 GMT on Friday.
Met Police said Mrs Sillitoe was married with three grown up sons.
Two passengers, a 25-year-old man, who suffered leg injuries, and a 24-year-old woman were taken to hospital.
A fourth person, thought to be a passer-by, was also taken to hospital.
A police spokesman said Mrs Sillitoe, 49, was driving a licensed minicab and the other two people were her passengers.
He added: "A man was pulled from the car and was taken to hospital, where he is in a stable situation at the moment."
Resuscitation efforts
London Fire Brigade said concrete on the front of the building collapsed on to the car.
About 20 firefighters helped with the rescue, freeing the people trapped in the vehicle.
A further 10 people were evacuated from nearby buildings as a precaution.
London Ambulance Service said four people were injured, three reported to be in the car and a male passer-by.
A spokesman said: "Sadly, despite extensive efforts to resuscitate her, a woman was pronounced dead at the scene."
High Holborn remains closed while investigators examine the scene, a police spokesman said.