Heygate Estate demolition enters final stage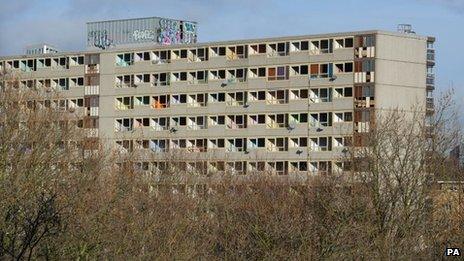 The last stages of the demolition of an estate in south-east London have begun.
The Heygate Estate in Elephant and Castle is being redeveloped by Southwark Council as part of a £1.5bn regeneration scheme.
The entire estate will be knocked down to create shops, public spaces and 2,500 new homes.
The first phase of demolition has already finished and 235 new homes at Trafalgar Place are being built by the property developer Lend Lease.
The remains of the estate are being carefully taken apart using a combination of demolition and deconstruction, bringing down the buildings in the reverse of how they were built four decades ago, the council said.
Related Internet Links
The BBC is not responsible for the content of external sites.