Service for stabbed police officer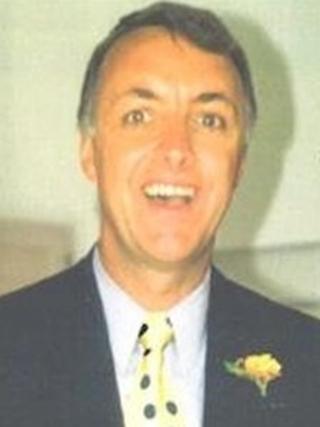 A memorial service has been held in Croydon to mark the 20th anniversary of the fatal stabbing of a police officer.
Sgt Derek Robertson was attacked on 8 February 1994 while responding to an armed robbery at a post office in New Addington.
Joining his widow Christine at the service, held outside Addington police station, were the four officers who responded to the robbery with him.
Floral wreaths were laid at the station door and a poem was read out.
Steve Wilson, who retired from the police in 2005, was working with Sgt Robertson on the day he died, said: "Derek was such a great bloke. He really was. He was one of the best police officers I think I've ever met in my career."
Sgt Robertson was posthumously honoured with a High Commendation by the Commissioner - the top honour the Commissioner can bestow upon a police officer.
He was also honoured by the Queen and awarded the Queen's Gallantry Medal in 1995.
On 20 January 20 1995, following a trial at the Old Bailey, Robert Eades, aged 32 at the time, was found guilty of murder and sentenced to life imprisonment with the recommendation of serving a minimum of 25 years.
Eades's two accomplices were both found guilty of manslaughter and were sentenced to 12 years.