Fathers4Justice man jailed for defacing Queen portrait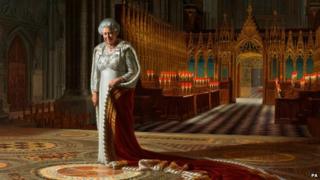 A Fathers4Justice campaigner has been jailed for six months for defacing a portrait of the Queen with paint.
Tim Haries, 42, of Bellis Avenue, Doncaster, told jurors he vandalised the picture to highlight the "social justice issue of our time".
He smuggled purple spray paint into Westminster Abbey on June 13 last year and wrote the word "help" on it.
He had denied causing criminal damage of more than £5,000 but was found guilty at Southwark Crown Court.
The painting is worth £160,000.
Recorder of Westminster, Judge Alistair McCreath, told him: "This was a deliberate and planned causing of damage to a valuable item of property on public display, carried out as a publicity exercise."