Pimlico teenager murder: Woman guilty of perverting course of justice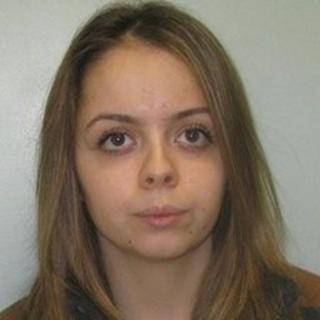 A woman has been found guilty of perverting the course of justice over the murder of a 16-year-old boy.
Hani Hicham Abou El Kheir was attacked by a group armed with meat cleavers and knives as he walked through an estate in Pimlico, London, in January 2013.
Donjeta Gashi, 20, of Kentish Town, was convicted at the Old Bailey over paying for a Bristol hotel. She was cleared of a second count of the same charge.
On Tuesday, five men were found guilty of murdering the teenager.
Ahmed Mikhaimar and Arber Barbatovci, both 20, Craig Boyce, 26, Tarquai Joseph, 19, and a man who cannot be named, will be sentenced for murder on Friday.
'Appalling act'
Hani, his girlfriend and a friend were walking through the Churchill Gardens Estate, in Pimlico, on 27 January last year when a group of up to 10 men, armed and masking their faces, spotted them.
The trio were chased through an alleyway before the gang caught up with Hani in Lupus Street, where he was stabbed more than 20 times in a "frenzied ambush", police said.
Baljit Ubhey, London Chief Crown Prosecutor, said it was "an appalling act of brutality and a shocking example of the senseless deaths caused by gangs in our city".
"Hani was completely outnumbered and utterly defenceless," he said
"He suffered more than 20 wounds in the attack, including a number which were so severe, they cut into his bones."
Following the attack, Mikhaimar and Barbatovci fled to Bristol when officers visited their homes in London.
Gashi will be sentenced at a later date.