Daniel Spargo-Mabbs dies 'after taking ecstasy'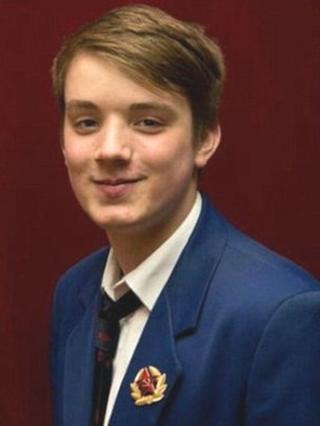 A London teenager has died after apparently taking ecstasy at a rave.
Daniel Spargo-Mabbs was taken to hospital in the early hours of Saturday after becoming unconscious at a rave in Hayes, west London.
The teenager, who was an A-level pupil in Croydon, died on Monday.
The Met Police said three men from Croydon, aged 18, 19 and 20 had been arrested on suspicion of supplying controlled drugs.
'Poorer without him'
Daniel's father, Tim Spargo-Mabbs, 50, said: "He was up for adventure. He was a really normal kid. He spent a bunch of his spare time with his girlfriend and played a lot on his Xbox.
"This was the first time he'd taken anything and if it could happen to him it could happen to anyone. We very much want to get that message across."
Daniel was in Year 12 at Archbishop Tenison's Church of England High School in Croydon.
Head teacher Richard Parrish said: "Today we begin again, knowing that our school and the world is the poorer without him.
"It is not normal that a bright, articulate, talented 16-year-old should be taken from us in this way.
"It is not normal that his school and, above all, his family, should be grieving today for his loss to us."