Teacher quizzed over Samuel Boon Morocco trek death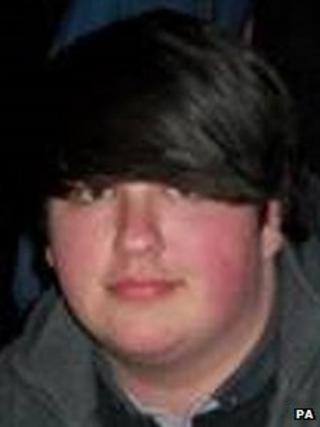 A teacher on a trek in Morocco in which a teenager died has told an inquest he had not known emergency help was at least two hours away.
Samuel Boon, 17, collapsed on the expedition in July 2012 as temperatures soared to as high as 40C (104F).
Bexley Business Academy teacher Costa Dyer said he would never have gone on the trip if he had known how long it would take for help to arrive.
He was giving evidence at Bromley Civic Centre in south-east London.
The World Challenge trip was due to last 14 days and included a six-day trek to Amezmiz in the High Atlas foothills.
The inquest into Mr Boon's death has previously heard how he lay on the ground, unable to stand, as classmates doused him with water, before a minibus rather than an ambulance arrived to take him to a local hospital.
The teenager's family has demanded answers, claiming Mr Boon was left on a roadside for two hours after trip organisers had promised a helicopter evacuation in emergency situations.
Richard Matthews QC, representing the school, asked Mr Dyer if he would have been happy to have gone on the trip if he had known that no land vehicle or helicopter would be able to reach them within two hours.
Mr Dyer said: "No, absolutely not."
The teacher was also questioned about the response from Stephen Bates, the expedition leader in charge of the trek.
"Stephen Bates clearly recognised the seriousness of the situation," he said. "That was visible to anybody by his body language, by his movements."
He said that Mr Bates, who was leading his first expedition, was also "rushing to alert" other team members of what was happening.
"It was my understanding that everything was being done to get us help down to the gravity of the situation," Mr Dyer said.
Mr Boon's mother, Karen Boon, previously told the inquest that a presentation she attended from the trip's organisers had placed an emphasis on safety.
They had claimed a satellite telephone, emergency beacons and a helicopter evacuation would be available in emergency situations, she said.
The inquest continues.