American school evacuated in London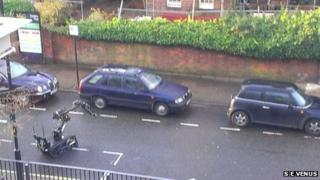 A school in north-west London has been evacuated while police deal with a suspicious vehicle nearby.
The school says all students at the American School in St John's Wood are safe and accounted for. People who live nearby have also been evacuated.
The school said the students were evacuated at the request of the police. Students have now returned to campus, a spokesperson added.
Police checked the vehicle and found no explosives inside.
Correction 9 January 2014: This story has been amended to remove incorrect information that the police had carried out a controlled explosion.