Mark Duggan inquest: Jury reaches its conclusion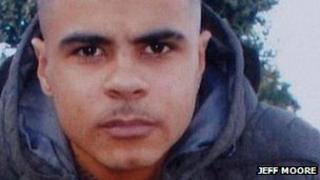 The jury at the inquest into the death of Mark Duggan, who was shot by police, has reached its conclusion.
The 29-year-old was shot dead by armed officers in August 2011 in Tottenham, north London.
His death sparked riots in Tottenham which then spread to a number of cities across England.
Jurors at the Royal Courts of Justice could decide he was killed lawfully or unlawfully, or return an open verdict. The decision will be made public later.
'Evidence alone'
The inquest began in September and before the jurors retired last month, Judge Keith Cutler told them to reach their decisions "on the evidence and the evidence alone".
Summing up the case last month, Judge Cutler told the jurors that they must be sure, "beyond all reasonable doubt", that Mr Duggan was unarmed, in order to return an unlawful killing conclusion.
The judge also told the panel of 10 jurors that they may reach conclusions and findings on which at least eight of them are agreed.
The jury was instructed to consider several questions, including whether Mr Duggan had a gun, whether a gun was in his hand when he was shot and how a gun came to end up in a grassy area near where he was shot.
Judge Cutler also said jurors should examine whether the Metropolitan Police and the Serious Organised Crime Agency did "the best they reasonably could have done" to react to the intelligence that Mr Duggan had a gun.