Morocco trek death boy's tablets 'limited fluid intake'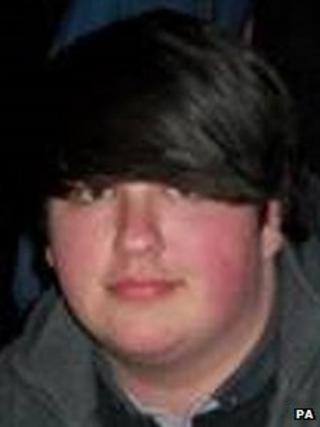 A teenager who died on a 14-day trek in Morocco had been prescribed medication that meant he should drink only limited fluids, an inquest has heard.
Samuel Boon, 17, collapsed as he took part in the trek in north Africa in July 2012 during which temperatures were said to have reached 49C (120F).
His family said he was "badly let down" as he was left waiting for two hours in extreme heat for medical help.
The trek company said it warned of the risks ahead of the trip.
Eleven pupils from the Business Academy in Bexley, south-east London, went on the trip and had raised funds to support the expedition, the inquest at Bromley Civic Centre heard.
Eight hours
Samuel's mother Karen Boon said her son had a repeat prescription for the drug DesmoMelt to avoid bed-wetting, which he had taken with him to Morocco.
Users are warned against drinking fluids an hour before taking the drug and should only drink limited amounts up to eight hours afterwards, she said.
The World Challenge trip was due to last 14 days and included a six-day trek to Amezmiz village in the High Atlas foothills.
Mrs Boon insisted her son, who was 6ft 2in (1.88m) tall, weighed more than 20 stone (127kg) and was classed as obese, had been physically active ahead of the Morocco trip.
Organisers had claimed a satellite telephone, emergency beacons and a helicopter evacuation would be available in emergency situations, she said.
"I thought he was in a protective bubble," she said.
William Pemberton, Bexley Business Academy's head of sixth form, said he was unaware that expedition leader Stephen Bates was leading his first trip to Morocco.
"I was assured if any first aid treatment was required, the World Challenge leader would be more than capable of handling any situation that might arise," he said.
'Badly let down'
James Reynolds, World Challenge's school liaison manager, said in a statement read to the court: "I made clear this was not an average school trip."
"Students did not have to be super-fit but have a good base level of fitness."
He said he did not remember making any "specific reference" to helicopter rescue in Morocco.
Stuart Morris, head of safety and training at World Challenge, said the main risks of the trip had been identified as dehydration and possible flash floods.
Before the hearing, Samuel's father, Ken Boon, said in a statement that his son had to wait for two hours in extreme heat before he was evacuated, and a minibus rather than an ambulance came.
He said: "Whilst the expedition leader and the school staff did everything they could on the ground to try to save him, they, along with our son, were badly let down and we hope the inquest will answer our questions as to why this happened."
The inquest is expected to last five days.