Police bite pitbull owner wins appeal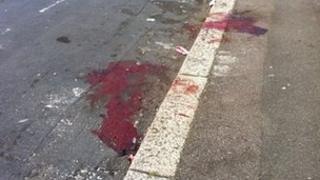 A man who was jailed after his dog attacked police who entered his east London home has had his conviction overturned at the Court of Appeal.
Judges ruled it was not Symieon Robinson-Pierre's fault his pitbull bit the officers, who had broken into his home to execute a search warrant.
Mr Robinson-Pierre, from Stratford, was jailed for 22 months last year for breaching the Dangerous Dogs Act.
He argued the "unforeseen actions" of police were to blame for the incident.
The three Court of Appeal judges agreed and quashed his conviction.
Mr Robinson-Pierre had been found guilty of owning a dog that caused injury to four police officers while dangerously out of control in a public place. A neighbour described the scene as "the most horrific he had ever witnessed".
But he argued successfully at the Appeal Court that he should be cleared in relation to the March 2012 attacks, because it was not his "act or omission" that caused the dog to be in a public place.
Jurors at his trial heard that Mr Robinson-Pierre told police after being arrested: "It's not the dog's fault. You should have knocked. I would have let you in."