Mark Duggan inquest jury sent home until January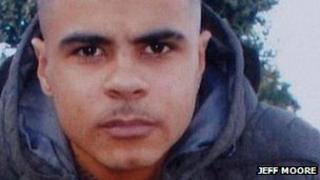 The inquest jury deliberating over the death of Mark Duggan, who was shot by police in north London, has been sent home until January.
The 29-year-old was shot dead in August 2011 in Tottenham. His death sparked riots in the area, which then spread to other cities in England.
The jury retired last Wednesday to consider its conclusion on the lawfulness of Mr Duggan's killing.
Judge Keith Cutler said deliberations would resume on 7 January.
The coroner has told the panel of 10 jurors he would accept a majority conclusion on which at least eight of them agreed.
Judge Cutler previously told the jury they could decide if Mr Duggan was shot lawfully or unlawfully, or return an open determination.
The father-of-four was shot after police stopped the taxi in which he was travelling in Ferry Lane in Tottenham.