Li Hua Cao murder: Robert Ekaireb guilty of killing pregnant wife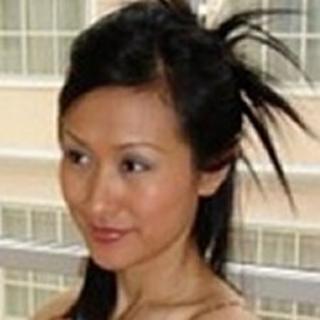 A multi-millionaire has been found guilty of the murder of his pregnant wife who went missing six years ago.
Robert Ekaireb, 38, lived in Hampstead with Li Hua Cao, 27, who worked as a waitress and dancer in London's Chinatown. Her body has not been found.
She was four months pregnant when he killed her during a row in October 2006, the Old Bailey heard.
Ekaireb, estimated to have a fortune of £65m, disposed of her body and "carried on with his life", police said.
Ekaireb, of Hendon in north London, will be sentenced on 7 January.
His wife, who was also known as Li or Lisa Ekaireb, was reported missing in February 2007 by her family in China, who travelled to the UK for the trial.
Lie detector test
Li left China in 2002 and until 2006 worked as a waitress and dancer in Dublin, where she met Ekaireb.
She moved to London to marry and lived in the exclusive Mount Vernon development with her husband.
But she soon became unhappy in her marriage and had spoken about leaving Ekaireb, the Met Police said
She had also spoken to doctors about terminating her pregnancy.
She was not seen or heard of after 23 October 2006 when she called her brother in Denmark.
Her family reported her disappearance to police in February 2007.
Ekaireb had been arrested for assaulting his pregnant wife and possession of a flick-knife in August 2006.
He was charged, but Li withdrew the assault allegation and Ekaireb was convicted of the knife offence, police said.
Police said Ekaireb had booked a lie detector test for her in October 2006 and probably suspected that Li was still working as a dancer behind his back.
Det Insp Andy Manning said: "Ekaireb was controlling, restricted her access to money - despite his immense wealth - and often lost his temper.
"Ekaireb lost control and killed her as they argued on 23 October 2006. He then disposed of her body, cleared up the flat and carried on with his life."
Baljit Ubhey, chief prosecutor for the Crown Prosecution Service, said: "There are significant challenges with cases where the prosecution must prove a murder in the absence of a victim's body, but following extensive proof-of-life inquiries - which included work in Ireland, China, Japan and Europe - no evidence was found to indicate that she was alive after that date.
"We are grateful to the members of the victim's family who travelled from China to support this prosecution and give evidence."